Welcome to Aboriginal Living Languages South Australia
 
There were 46 Aboriginal languages in South Australia in 1836. Due to the ravages wrought by settler-colonialism only four of these remain strong. Strong languages are spoken across all generations from infants to great-grandparents. Eight languages are very fragile and are mainly spoken by people 60+ years old. Eleven languages are revival languages - they have no fluent speakers but are being reintroduced from historical sources into families, communities and classrooms. 

Twenty-three languages in South Australia have fallen entirely silent. These languages present the greatest challenges for revival.

The Aboriginal Living Languages South Australia co-operative has been established to reverse the erosion of this state's languages. A language is a storehouse of the collective knowledge and experience of countless generations. Languages are the hooks upon which we hang the cloaks of our identities. They make us who we are. Each language is a precious resource for children and adults as they make their way in the world. Indigenous languages help us to understand the past and how humans have solved survival problems in a great range of environments. ALLSA believes that reviving these languages and the rich knowledges that they embed has implications for how we might solve the problems of our present times.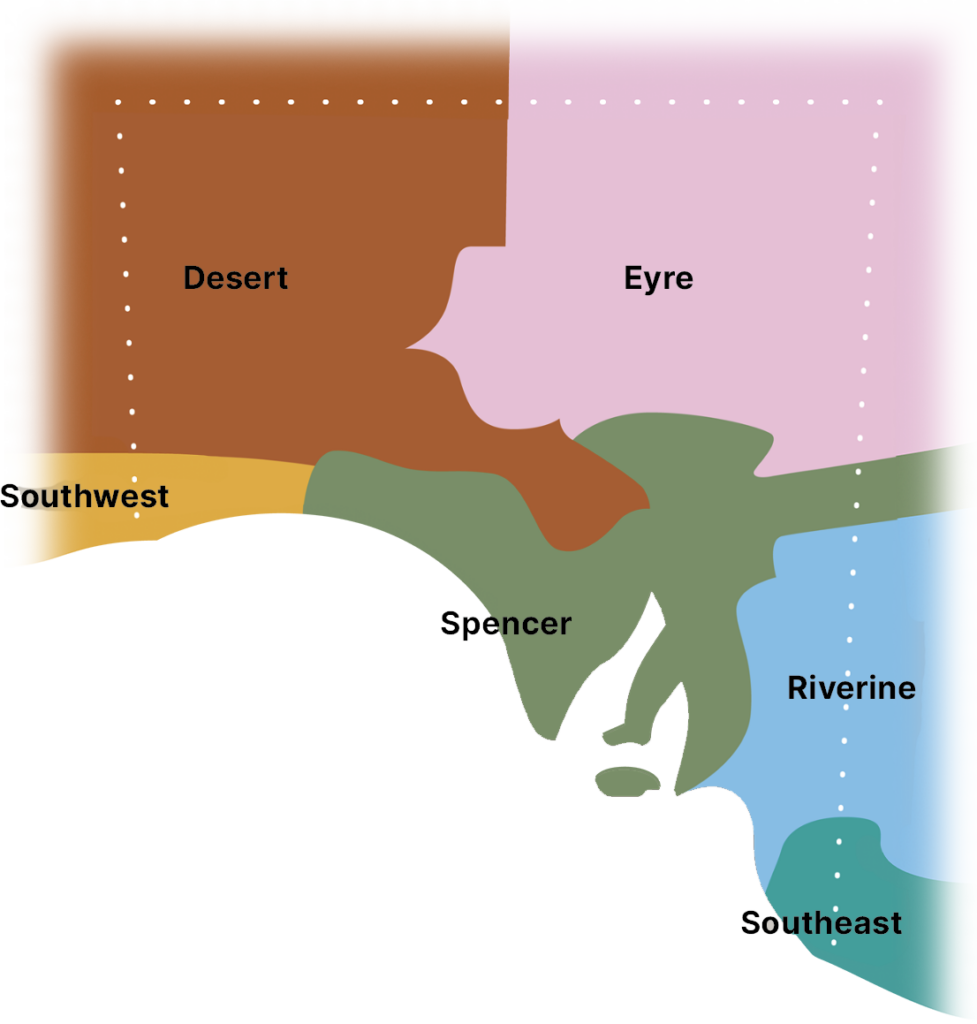 Regions
 
ALLSA takes a regional approach rather than treating each language in isolation. This is because multiple languages and multilingual people made up the traditional language ecology of pre-colonial Aboriginal societies. This traditional multilingualism promoted the spread of shared language features within the regions. Each of the regions in this state reflects a confluence of peoples, stories and ways of living. Importantly, each ALLSA region is located in a distinct water drainage division. Water being such a crucial resource for survival, groups of Aboriginal people orientated their lives to the direction of water flows within their territories. It is hardly surprising that within the regions can be found broad similarities of language, social practices and ceremonial traditions. In a word, interactions between groups increased survival in low rainfall environments.

Our story begins with Tanganekald, a language of the Riverine region of South Australia. Languages from other regions will be added and supported in the future.